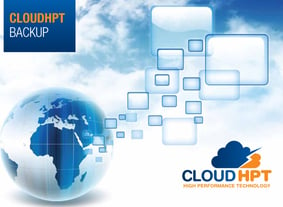 In addition to all of the promises of the cloud, CloudHPT provides a highly optimized, low cost cloud-based data protection solution that integrates with your existing environment.
Download this overview to see the unique benefits of CloudHPT's BaaS solutions:
Cost efficiency
Performance
Investment protection
Peace of mind
Ready to embrace the cloud? Download the CloudHPT BaaS overview now!