Security 3.0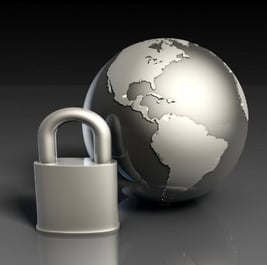 A company's most valuable resource is its Intellectual Property (IP). We work with small company's right the way up to fortune 100 companies assisting them with keeping their data safe and secure. Our security team builds and integrates well balanced security programs that are comprehensive and effective at protecting what matters most while aligning with core business objectives
One Billion Records breached in 2014. A new type of cybercrime designed to extort and disrupt the enterprise. No business is immune. Partner with BIOS to protect your UAE based business.
What makes our data security practice approach uniquely different than other traditional security providers is that we see our customers IT infrastructure through a wide angle lens and we seek to understand and align with their core business objectives. We call this approach Security 3.0.
In our approach, Security 3.0 BIOS will review your organization's security infrastructure against the following three principles to understand the existing information technology control framework, identifying where you are most vulnerable to cyber threats and attacks:

We have an experienced team who partner with security vendors s such as Cisco, F5, Fireeye, Mandiant, Checkpoint, Palo Alto Imperva, Symantec, MacAfee and many. We combine with our own continuous vulnerability scanning to ensure our customers are protected.

Our Security Consulting Service offering includes:
Vulnerability assessments and penetration testing
Network security review
Policy assessment
Web application assessments
Firewall rule review
Domain password audits
Social engineering assessments
Wireless assessments
PCI compliance review
Why BIOS Security 3.0
Put your security into expert hands. We are one of the Middle East's and Dubai's leading and most trusted security service providers, derived from a set of credentials that have been earned over decades of experience in the field:
We are Cisco Gold Partners as well as Cisco Advanced Technology Partners for security.
We are one of the largest Palo Alto System Integrators in the Middle East.
We are the largest Fireeye zero day protection System integrators in the Middle East
We work with Mandiant security services in the US and Whitehat in the USA and Ireland to real time latest intelligence and threat detection and protection services for our clients.
Solutions we have built transact millions of USD daily.
Our SOC operates 24x7 and is based in the UAE