Board of Directors: IT Expertise
Our team is made up of a group of diverse and talented IT experts from around the globe.
Dominic Docherty BA (Hons) MSc Managing Director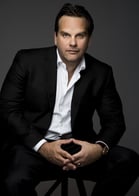 Dominic founded BIOS, at the young age of 25 in 2002. In July 2011, BIOS was named as the 'Best System Integrator for 2011' in Network Middle East's Innovation Awards.
Having begun his career as a Systems Engineer for Cisco Systems and then as a Network Design Specialist for Global Crossing, Dominic has over 15 years of experience designing and implementing complex and expert IT solutions and a further 10 managing BIOS.
BIOS was founded to help companies meet a specific need namely; to help them use better technology to achieve better profits and growth. This unique focus on bridging the gap between Business and Technology has been the catalyst behind the rapid growth of BIOS.
Adam Wolf MSc BSc (Hons) Technical Director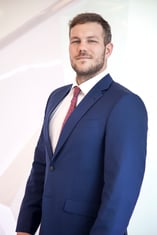 Adam joined BIOS in 2008 and is a board member and our technical director. He has more than 10 years of experience in IT which has included working in one of the UK's largest System Integrators, ANS Group plc. Adam has been instrumental in developing BIOS into one of the region's most capable cloud systems integrators. Major landmark achievements of his tenure as a board member are achieving VMware Premier Partner Status, NetApp Platinum, Cisco Gold, and launching CloudHPT and BIOS Assured.
Adam has the capability to break down complex IT solutions into easy to understand language for his customers. Being commercially savvy with a strong technical background ensures that BIOS are renowned as innovators and leaders in their field. Along with achieving in excess of 100% growth in the same period; BIOS is now established as a major force in datacenter and cloud technologies.
Adam continues to work hard to help bring on-board leading brands to BIOS's burgeoning customer base.
Chris Dalala BSc (Hons) Director of Sales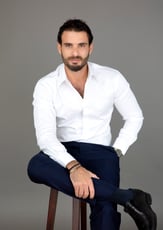 An accomplished IT sales professional known for delivering strong revenue and profit gains in highly competitive markets. Chris joined BIOS from Microsoft in 2008. Chris quickly established himself as a top sales achiever winning projects from leading companies within the UAE.
In 2013 Chris was asked to head up the cloud services department within BIOS, he has since helped grow CloudHPT into a major brand within the Middle East. Through providing BIOS CloudHPT solutions ranging from IaaS (Infrastructure As A Service) to DRaaS (Disaster Recovery As A Recovery) to BaaS (Back-Up As A Service) he has built a team that achieves constant YOY growth in revenues and contracts.
Simmi Thomas Finance Director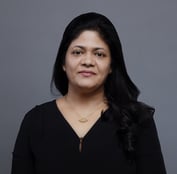 Simmi started her career in 1998 with Hi-Power group of companies in India before heading to Dubai in 2000 as an Office Manager for a leading system integrator. Having worked her way rapidly up the managerial ladder, she joined BIOS Middle East as Financial Controller and was subsequently promoted to Financial Director in 2014. Simmi has extensive experience in leadership at all levels including the development and monitoring of operational and financial plans while improving shareholders' returns. Simmi holds a Master's Degree in Business Administration from the VIT University.