Approach: IT Strategies and Project Management
Pre-sales
Today's IT leaders (you) are under immense pressure to integrate business strategies with IT, to deliver projects that enable growth while keeping a sharp focus on IT costs.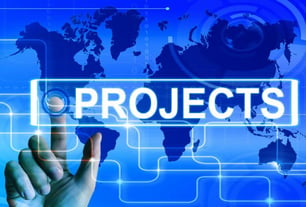 Our customers are constantly faced with the challenge of integrating new technologies seamlessly into their IT environment while also providing the right level of support and management to keep the environment performing optimally. This is where our Pre-Sales Team, consisting of the World class Consultants hired from across the globe, with an average of 10 years plus IT strategies and consulting experience can help.
BIOS's pre-sales team can assist by providing strategic, architectural, operational and implementation expertise to help Customers better plan initiatives relating to their IT estate.
Our Pre-sales consultants can help chart the way forward in a structured and risk-contained manner, considering all interdependencies associated with new IT initiatives. Our team delivers across a spectrum of consulting services including ICT Business, IT Strategy and Governance, IT Optimisation and Service Management, Technical Architecture and Technology.
Project Management
Every customer solution is delivered in accordance with industry standard project management methodology. BIOS project management methodology is based on Prince 2 and is adapted to meet the needs of BIOS and our customers. Our project managers hold Prince 2 foundation and practitioner qualifications and our senior project managers hold MSP (Managing Successful Programs) practitioner qualifications.
PRINCE2 is a process-based method for effective project management; a de facto standard used extensively by the UK Government and is widely recognised and used in the private sector, both in the UK and internationally.
At BIOS we focus on specific project objectives that can be grouped under three general headings:
Quality (which we can define as fitness for purpose or specification level),
Costs i.e. the budget, and
Time (to completion).
Each project will have some key objectives which tend to be more important than the others.
In any project, people are a fundamental key to success and provide the links which facilitate the achievement of the project objectives. Communications amongst project teams is critical to the success of a project and at BIOS we ensure the customer is engaged on the project from inception, to planning, to execution and formal closure.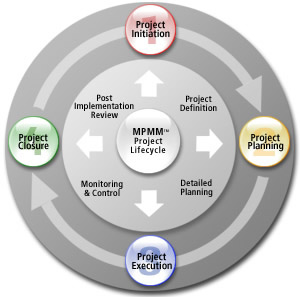 In order to achieve our customers' objectives in any project it is essential to look at the details of the work required, which includes identifying specific tasks and estimating time to complete them, estimating associated costs, identifying who will perform the tasks and highlighting areas of risk together with devising appropriate contingency plans.
BIOS project managers will create the project plan and update it on a regular and frequent basis. This is an important point - project plans are not made in tablets of stone. They are dynamic and must reflect the current situation. In most projects there are a number of "unexpected" issues or events which may affect the timescales, costs and outcomes of the project. With good planning these issues can be dealt with effectively and will not cause insoluble difficulties to the project team.