How to Implement a DR Strategy that Works: Recovery in the Cloud
Disaster recovery isn't new by any means, but Cloud-based Disaster Recovery-as-a-Service (RaaS) is hitting a maturation point in the marketplace to become the most cost-effective, reliable, efficient solution available to any virtualized business.
DRaaS is a holistic approach to DR that is testable, trusted and flexible with a low barrier to entry. If you're evaluating DR options, DRaaS should be known as the solution that protects your entire application, not just your virtual machine or the data within the solution.
BIOS's DRaaS solution leverages consistency groups for application protection, meaning your entire application is recovered as a whole, with all data being recovered at the same point in time, so there's less work needed from your team to stand your application back up after a
declaration. The solution isn't just for workloads already in the cloud, however. In fact, cloud-based DRaaS is an easy on-ramp for new cloud customers that allows organizations to learn about cloud's flexibility, automation and self-service capabilities while keeping the scope manageable for any size department. The primary workload remains in your company's internal datacenter, while the application is replicated and protected in the cloud. To find out more about how companies are currently leveraging BIOS's cloud-based DRaaS solutions simply give us a call on 800 BIOSME (246763) or email samia@biosme.com for a demonstration.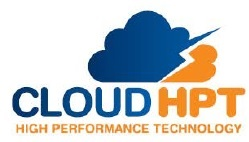 BIOS provides many services from its cloud based locally in the UAE. Our cloud is branded HPT for High Performance Technology. It is based in the very best datacenters in the UAE and primarily in Equinix. Our cloud is built on Cisco and NetApp Flexpod technologies. To find out more about DRaaS and how it could save your company money while ensuring its health call 800 BIOSME (246763) or email samia@biosme.com