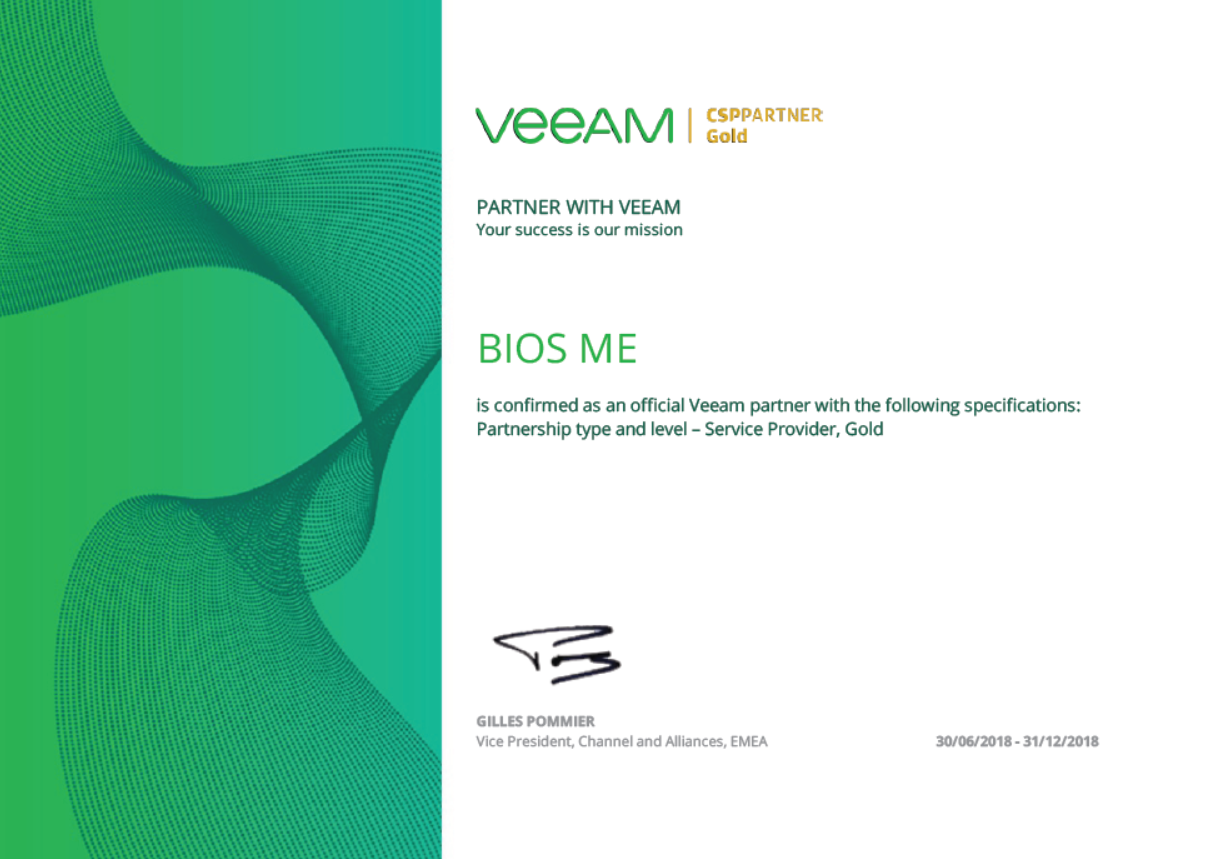 Dubai, 10 October 2018 — BIOS Middle East, a leading cloud and managed services provider, has achieved Gold Status as a Veeam Cloud Service Provider Partner. BIOS Middle East is the first Veeam partner in Middle East to achieve this status.

Veeam is a strategic partner of BIOS Middle East for data protection solutions and services. BIOS Middle East uses Veeam software to provide offsite backup and replication from on premises data centres as well as backup and replication within CloudHPT (BIOS'S Cloud brand).

Veeam Cloud Connect allows for customers with on premises data centres to back up their servers to CloudHPT over the internet. Flexible pay on demand backup retention's and policies can be implemented on CloudHPT through your local Veeam Console.