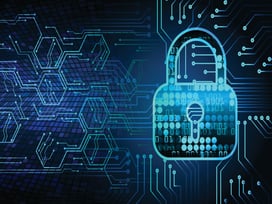 The Gulf Cooperation Council (GCC) region is witnessing unprecedented growth in the financial sector, with a surge in both traditional financial institutions and emerging fintech companies. Due to their financial power and increasing connectivity, they are the prime target for cyberattacks and data breaches, making the protection and security of their critical data a paramount concern.

According to a recent study, the global fintech market is projected to reach a staggering $324 billion by 2026, demonstrating the exponential growth of this sector. With such rapid advancements, the need to fortify data infrastructure against potential disasters has become more crucial than ever.
In this context, Disaster Recovery as a Service (DRaaS) emerges as a vital solution. DRaaS provides financial institutions in the GCC region with a cloud-based framework that ensures uninterrupted business operations, even in the face of a catastrophic event. By leveraging offsite data centers and cutting-edge technologies, DRaaS safeguards critical data, minimizes downtime, and enhances resilience.

Amidst the rise of fintech and the ever-increasing volume of financial transactions, the significance of DRaaS compliance regulations cannot be overstated. These regulations establish a framework for financial institutions to meet stringent data protection standards, mitigating risks and ensuring the continuity of services for their clients.

As the financial sector in the GCC continues to evolve and thrive, it is imperative to remain vigilant in adopting DRaaS solutions and adhering to compliance regulations. By doing so, you can confidently navigate the dynamic landscape of finance, safeguard your data, and maintain the trust of your customers in an increasingly digitized world.

1. Saudi Arabian Monetary Authority (SAMA) Disaster Recovery Regulations

SAMA has issued regulations that require all financial institutions to have a disaster recovery plan in place. The regulations also require financial institutions to periodically test their disaster recovery plans and ensure that they are up to date.

SAMA's recent implementation of disaster recovery regulations reflects the growing recognition of the criticality of data protection and business continuity within the financial sector. These regulations mandate that all financial institutions operating in Saudi Arabia must have a robust disaster recovery plan in place to safeguard their operations and customer data. BIOS' DRaaS services align perfectly with these requirements, providing financial institutions with a reliable and secure solution.

One key aspect emphasized by SAMA is the regular testing and updating of disaster recovery plans. BIOS ensures that ourDRaaS services adhere to this mandate by offering periodic testing and maintenance. With BIOS' expertise, financial institutions can conduct comprehensive tests on your disaster recovery plans to verify their effectiveness and identify any vulnerabilities. Our team of experts collaborates closely with their clients, offering guidance and support throughout the testing process, enabling your financial institution to maintain compliance with SAMA's regulations.

BIOS also has a Cloud Security Alliance (CSA) Security Trust Assurance and Risk (STAR) Level 2 certification, a stringent third-party assessment of the security of a cloud service provider.

2. Central Bank of Bahrain (CBB) Business Continuity Management (BCM) Regulations

The CBB's BCM regulations serve as a proactive measure to ensure the resilience and uninterrupted operations of financial institutions in Bahrain. These regulations mandate that all financial institutions have a comprehensive disaster recovery plan in place, which should be regularly reviewed and tested for effectiveness. BIOS' DRaaS services are specifically designed to help financial institutions meet and exceed the requirements of the CBB's BCM regulations.

One of the key aspects highlighted by the CBB is the regular review and testing of disaster recovery plans. BIOS assists financial institutions in conducting thorough reviews of their existing plans, identifying any gaps or vulnerabilities, and implementing necessary enhancements.

Our DRaaS services extend beyond regulatory compliance. They equip financial institutions with the tools and technologies needed to navigate the ever-changing digital landscape and the challenges posed by emerging technologies. With our state-of-the-art infrastructure and expertise, financial institutions can confidently protect critical data, maintain uninterrupted business operations, and safeguard their reputation.

3. Central Bank of the United Arab Emirates (CBUAE) Circular No. 24/2008

The CBUAE Circular No. 24/2008 requires all financial institutions to have a disaster recovery plan that should cover all critical IT systems and infrastructure and be reviewed and updated periodically.

4. Kuwait's Data Privacy Protection Regulations (DPPR)

Kuwait's Data Privacy Protection Regulations (DPPR) play a crucial role in safeguarding personal data and user-related content within the country. These regulations apply to both public and private service providers who collect, process, and store such data, regardless of whether it is done within or outside Kuwait. Compliance with the DPPR is essential for financial institutions to protect sensitive customer information and maintain trust.

To adhere to Kuwait's DPPR and ensure compliance, financial institutions can turn to BIOS for our expertise in data protection and security. We offer comprehensive solutions and services that help you meet the requirements outlined in the DPPR.

By partnering with us, you gain access to advanced data storage and processing systems that are designed to align with the regulations set forth in the DPPR. We provide robust security measures and technologies to safeguard personal data and user-related content, ensuring compliance with the strict privacy standards set by Kuwait's regulatory authorities.

DRaaS compliance is a crucial component of ensuring that financial institutions can continue to operate in the event of a disaster. Implementing BIOS DRaaS solution can help financial institutions achieve compliance with the above regulations. We have been helping organizations across GCC host and secure their data on our CloudHPT since 2013. The data is hosted on the most secure data centers spread across hundreds of kilometers in the GCC for additional security.

In addition to helping financial institutions achieve compliance with regulatory requirements, BIOS DRaaS solutions can help reduce the cost and complexity of disaster recovery as well as improve recovery time objectives (RTOs) and recovery point objectives (RPOs).