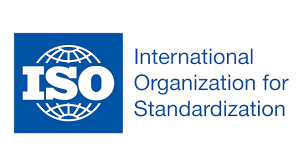 Start as you mean to go on, they say. Here at BIOS, we've taken that maxim to heart. Barely two weeks into the year, we're delighted to share some phenomenal, five-star news with you.

BIOS has been ISO certified not once, not twice, but four times – with an extra award to take our total to five awards.

The accreditations confirm our leadership in quality management, cybersecurity processes, Managed Secure Cloud (IaaS) and Managed Disaster Recovery as a Service (DRaaS) on CloudHPT. The credentials are valid for our operations in the UAE, Saudi Arabia and Oman• ISO-IEC 27001 – Information Security Management Systems
• ISO-IEC 27017 – Information Security Controls for Cloud Services
• ISO-IEC 27018 – Protection of Personally Identifiable Information (PII) in Public Clouds
• ISO 9001 – Quality Management Systems
• Cloud Security Alliance – STAR Level One

The four ISO certifications are internationally recognized. Simply run a search for BIOS Middle East on the International Accreditation Forum (IAF) and you can verify our accreditations.

The Cloud Security Alliance certification indicates that BIOS is recognized as cloud compliant. You can see this registry note on the CSA website. We are already on the way towards getting Level Two-certified!

This new round of ISO+1 certifications shows our team's commitment to going above and beyond in every aspect – something I'm sure you're aware of in your interactions with BIOS.

And now we've got the credentials to show for it.

We'd like to invite you to celebrate with us. Schedule a virtual meet-up with us to find out how we can use our new certifications to help your company achieve its KPIs.