BIOS Middle East is delighted to announce that once again we have been recertified as a Cisco Gold Partner and have passed the focused audit for our Cloud and Managed Services. As one of only 15 Cisco Gold Partners in the UAE, BIOS renews its exclusive status which is renowned for being the highest possible level of accreditation with Cisco. The status recognises BIOS' ability to sell, install and support Cisco solutions. The certification is judged on factors including personnel, support and specialisation.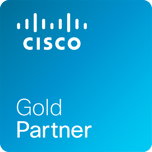 Speaking of the recertification, BIOS' Managing Director, Dominic Docherty said, "Here at BIOS we pride ourselves on employing exceptional expertise and delivering unbeatable products, solutions and services. Our partner relationships are central to our objectives which allow us to not only deliver outstanding technical solutions but to build our portfolio of industry-leading accreditation, setting us apart from our competitors. We have had a strong partnership with Cisco for many years and I am delighted that they have once again recognised BIOS as a Gold Partner."
This news comes off the back of the recent success of BIOS' new Managed IT Security UAE, BIOS Secured solution which now offers customers Security as a Service for applications in cloud, on premise and hybrid environments which delivers a fully managed SLA based Security Alerting Service that is 100% OpEx and delivered from the UAE. It combines Cloud based software and innovative analytics with expert services to assess, detect and block threats to applications and other workloads. It also help measure compliance levels.
To learn more about BIOS Secured, click here.