BIOS Middle East, the United Arab Emirates #1 Cloud Service Provider, is ready to face the future with its new integrated cloud offering. Azure Stack built on Cisco and managed by BIOS brings the power of Microsoft Azure in-country. Azure Stack will provide the same look and feel as Azure while federating to Azure to take advantage of things such as Big Data Analytics, Development tools & Artificial Intelligence. The stack which comes with a fully managed service and security wrap around is available on a shared platform, Azure Stack-as-a-Service or as a dedicated appliance, Azure Stack. The shared platform caters for SME's while the dedicated platform is targeted towards Enterprises. BIOS launched this groundbreaking new product on the CISCO stand at GITEX 2017, the Middle East's largest IT industry exhibition.

Azure Stack-as-a-Service and Azure Stack unlocks the agility of cloud-based applications for in-country and on premise networks, delivering Azure services from BIOS's datacenters to customers in the Middle East. With these new offerings organizations can now build modern applications across hybrid cloud environments, balancing the right amount of flexibility and control with a consistent set of development tools. Businesses of all sizes can accelerate the development and deployment of new applications with optimal use of resources and keep business critical data in country. This new set of solutions provide a continuous stream of innovation, enabling developers and IT to quickly address business needs without location or compliance limitations.

"This new service will speed development pipelines by allowing access to a new set of high-end tools," says Dominic Docherty, BIOS's Founder and Managing Director. "It enables the power of the cloud computing across corporate assets to compete in a truly global marketplace. As technological investment in the Middle East and UAE continues to grow, we are ready to offer key services to clients throughout the region."

This new service is supported by BIOS's existing infrastructure, marrying hybrid and private cloud platforms with a new set of powerful tools. For organizations already standardized on Microsoft's Azure platform, this new flexibility means development tools and environment can stay consistent, shortening time to market and reducing time between iterations. Customers will have access to the full suite of Azure web and mobile services, containers and micro-service architectures to update and extend existing applications or build new ones.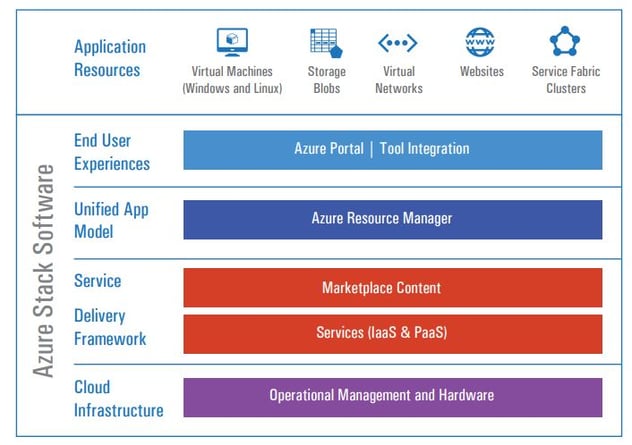 Azure-Stack-as-a-Service and Microsoft Azure Stack can be used to process data in-country, reducing customer-facing latency issues dramatically and cutting down on costs. While round-trip latency to Azure Global Datacenters can be as much as 200 milliseconds from the UAE, local Azure Stack instances can provide 20 milliseconds latency. Azure-Stack-as-a-Service and Microsoft Azure Stack can also be used to build applications that meet regulatory and policy requirements, with easy options for global audits, financial reporting, healthcare and foreign exchange trading.

By combining Azure Stack, BIOS 10 years' experience in delivering cloud solutions in the UAE and BIOS's unique in-region infrastructure, companies will have the technology platform they need to drive growth and compete in the global marketplace. The platform is supported with managed cloud services and managed security services, including BIOS's 24/7 NOC and SOC, both based in the United Arab Emirates. By combining Azure Stack with managed services and security, customers get the only true hybrid cloud solution available in the market.

Hybrid cloud technology has already been identified as a major business requirement, with nearly 80 percent of large organizations (more than 1,000 employees) already using hybrid cloud infrastructure. BIOS is ready to answer that client demand with an extensible, secure solution that leverages the flexibility of the hybrid cloud with the security, power and familiarity of Azure.

BIOS have been building private cloud services for more than a decade and providing public cloud services for more than five years. BIOS is a CISCO Gold partner and CISCO Master Managed Service provider and operates the only CISCO-powered certified cloud in the United Arab Emirates. In 2017, BIOS's cloud platform CloudHPT was included alongside tech giants in Gartner's Disaster-Recovery-as-a-Service Magic Quadrant, receiving a "Visionary" ranking. In addition BIOS was Cisco and Veeam's cloud provider of the year for 2016/17.
To download more information, please click here.