"Digital disruption" was once the buzzword of the year, when long-frozen markets were suddenly seeing change and upset by small, web-based competitors that understood technology and market needs better than existing players. This lead to the dethroning of companies that were previously considered inviolable and permanent in many markets.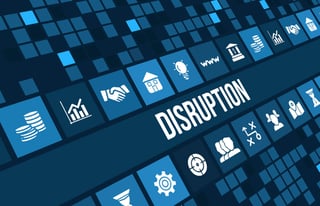 While that wave of disruption in the U.S. has slowed down to manageable levels and UAE companies lead their GCC peers in going digital, they must do more to engage consumers in their market, who are among the most tech-savvy in the world, and stay relevant in an age of disruption.
A recent survey showed that 76 per cent of the UAE companies understand digitalisation simply as adopting a particular technology like automation, data analytics, or specific applications. Many are held back by legacy systems, an insufficient local talent pool, and an absence of committed leadership to drive change.

To prepare for the digital era, UAE companies need to tackle these challenges from a holistic perspective and start from the basics. For example; moving to the cloud, which would allow companies to move from a capital expenditure to an operational expenditure model; and enhancing the customer experience by introducing new digital products and services or delivering existing ones digitally. It also helps in shortening launch times and creating turnkey solutions to previously challenging technical problems.

The Cisco Global Cloud Index reports that the MENA region had the highest cloud traffic growth rate, increasing by nearly 800% over the last five years.

If you do major business or are based in the UAE, disruption is coming for you and your business model sooner or later. As a relatively new technological market, the UAE has yet to see major players emerge to change the way business is done. But that doesn't mean they're not coming. And disruption by definition devastates existing market leaders. You might be in charge of your market today, but how much longer will that last?|

Learn more about how BIOS's cloud solutions that support Middle East clients to drive digital disruption and be ready for the next big thing.