If your company relies on IT to get the job done, you need a disaster recovery plan. You might even think you have one. But are you sure it's strong enough to be effective?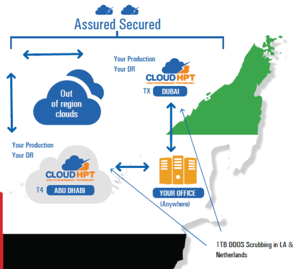 A disaster recovery plan isn't simply a hard drive with backed up data. It's not even a backup system: it's a total information and service recovery process that gets your business back online as quickly as possible. True disaster recovery ensures that you can continue to serve customers, retaining full access to data management systems like your CRM and ERP and working with up-to-the-minute customer data while your primary IT system is repaired and brought back online. No "cold site" data backup system can provide that kind of restorative service as soon as your system goes down. At best, you'll get recent copies of files you've been editing, and little more.
Strong disaster recovery plan also ensure that the relevant team members are activated and brought up to speed as quickly as possible, with pipelines for directing communication to relevant staff members and decision makers. A disaster recovery plan ensures that top staff know about problems the minute they happen. With disaster monitoring and prevention, your disaster recovery provider can even alert you to potential problems before they become emergencies, saving time, money and disruption. A data backup system can't provide that level of security or integration with IT protocols.
Will your current disaster recovery plan keep your team working through the problem? Can your current disaster recovery plan promise full system recovery, or guarantee that you'll meet specific performance or timed recovery thresholds? If not, it's time to think about disaster recovery again.
Download our disaster recovery guide to discover what makes a strong disaster recovery plan, and learn about common myths surrounding disaster prevention and recovery.