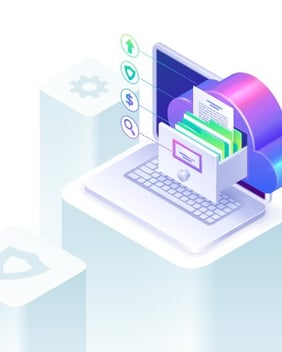 Whether you are a new business or an existing company, achieving business growth now depends on improving system reliability, supporting hybrid work models, modernising work environments, staying secure and adapting to changing market requirements.

Moving to a cloud infrastructure can help achieve these benefits with a single move. Indeed, in most industries, companies now acknowledge the storage, accessibility and flexibility benefits of moving to the cloud. Gartner forecasts that this demand will continue to grow, with end-user spending on public cloud services estimated to grow 21.7% in 2022 to reach aggregate volumes of $482 billion from $396 billion last year. In fact, by 2026, Gartner also predicts that cloud spending will exceed 45% of all enterprise IT spending.But how do you decide on which cloud computing pricing model to adopt? Do you want a usage-based price or an all-encompassing fixed-price solution?

Our advice is to break down your individual business requirements before you choose.

• The pay-as-you-go cloud model comes with great responsibility. It is based on usage. Some of the key causes of bill shock are turning services on and forgetting about them, scaling up services without fully comprehending the cost impact, and errant applications wreaking havoc. Sometimes a solution advertised for $8, for example, could end up costing you more than $1000 per month by the time fees for data transfer, CPU usage, RAM, licences, and support are factored in.
• On the other hand, the fixed cost cloud model locks in pricing for agreed services for a specific contract period. BIOS, for example, owns and operates all aspects of our cloud and its delivery. This enables us to bundle our offerings for a single, accessible fee that works out cheaper than variable fees and carries no hidden charges. It is transparent and in an easy-to-understand format. The cost structure focuses on discounted resource commitments in line with the expected usage and growth of your business – so you always have the best value for money without any bill shocks.

BIOS partners with you
We work together with our clients to keep the costs of cloud and DR realistic. We achieve that by

• We work with you to understand usage and advise the most appropriate budget
• Right-sizing: Together, we ensure that compute instances, storage volumes and other services are provisioned at exactly the level you need
• Agile: Service deliveries aren't just agreed with you, we also let you scale and schedule usage at any point along the way
• Usage detection: Resources are often created and forgotten. Our special usage detection services advise where you can save further costs on an ongoing basis
• Smart discounts: Our services are always delivered at the most beneficial cost

If you are a new or growing business, your IT and business strategy must be aligned to boost the responsiveness and agility that will be required to stay ahead of the competition in the future.

To read more about how CloudHPT is different from hyperscalers, view CloudHPT Vs Hyperscalers Differentiators