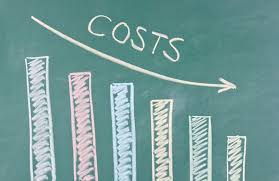 Disaster Recovery as a Service (DRaaS) has proved its worth over the course of the pandemic.
A recent case study from Majid Al Futtaim ventures shows how BIOS has helped the entertainment and retail group secure business and operational continuity.

BIOS leveraged their in-country cloud solution called CloudHPT to build a DRaaS solution for MAF Ventures. Gartner recognized BIOS' CloudHPT as 'Visionary' for Disaster Recovery as a Service.
Adopting BIOS DRaaS solutions instead of purchasing hardware and software (HW/SW) solutions to build capabilities in-house can generate significant value efficiencies. After implementing BIOS DRaaS solutions, they realised a number of significant benefits, including savings of over $1 million.

6 ways BIOS DRaaS helped:

1. From a five-year analysis tracking return on investment (ROI) and total cost of ownership (TCO), it was apparent that BIOS DRaaS solution realized savings of $1 million+ as compared to buying HW/SW and building and maintaining in-house server infrastructure.
2. BIOS DRaaS is hosted in the UAE in to comply with UAE data sovereignty laws.
3. CapEx costs on the purchase of specialised IT hardware (such as servers, storage and networking) and on associated annual warranty renewal costs.
4. The solution monitors the replication, manages the whole infrastructure up to OS level and reduces IT overhead costs.
5. Testing on demand for compliance reasons.
6. The solution replicates about 170 critical servers and over 90+ TB of data across the
group's operations from retail stores to finance and loyalty cards.

DRaaS ensures business continuity
By all accounts, hybrid working patterns are here to stay. Vaccines have been rolled out and employees are returning to their offices, but new variants and uncertain business conditions will require IT teams to provide business continuity through the new normal.
At BIOS we continue to demonstrate the value of DRaaS to numerous clients across the UAE, Saudi Arabia and beyond. As we continue into an unknown business environment, securing operations will remain a key priority – and BIOS is here to help.

For more information, download a complimentary Gartner Report on DRaaS. Or reach out to us for a free consultation on our DRaaS products.