The United Arab Emirates is leading the charge in the Middle East's rapidly evolving financial technology sector, with international interest and investors flowing into the region. As this interest grows, FinTech investors are looking for stable, established infrastructure to support and grow. And a big part of today's FinTech infrastructure is cloud services, which are supporting the revolution of FinTech in the Middle East.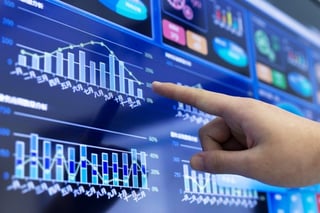 Financial services is no longer the staid, nine-to-five business it once was. With customers demanding 24/7 access to their accounts from multiple devices, financial services firms have been forced the embrace cloud technology whether as soon as possible to meet customer demand and avoid getting left in the dust. Cloud services support this change in a number of different ways.

1. Scalability
The cloud is all about scalability, granting clients the power to quickly increase or decrease their service capacity as needed. This scalability supports small and large business alike. Small startups with tiny customer bases pay only for what they need; as the company grows, they can quickly purchase capacity as necessary to support their growing businesses.

2. Turnkey solutions
With cloud services, FinTech in the Middle East doesn't need to provide their own networking backbone to support customer demand. They can rely on pre-built financial cloud services to give their customers what they need. This includes the necessary vendor software and regional governmental policy compliance, supporting new and old businesses alike.

3. Improved reliability
Custom-built infrastructure is difficult and expensive to maintain, requiring expensive support staff and around-the-clock monitoring. By working with cloud service providers, FinTech in the Middle East can take advantage of their reliable, robust hardware and software packages. Cloud providers offer 24/7 NOCs and complex SEIM packages to closely monitor and support their hardware; private companies would be hard-pressed to provide equally excellent care.

4. Cost savings
Building your own networking solution is complex, costly and time-consuming. This is especially true if, like many FinTech firms, you're not sure what the demand for the service will be until you roll it out. By purchasing computing power on a flexible, as-needed basis, FinTech in the Middle East use cloud services to keep costs under control.

5. Enhanced security
The cloud once had a reputation as insecure. But a lot has changed since distributed computing first burst onto the scene, and cloud services are more secure than ever. FinTech firms can rely on tried-and-true cloud services to provide battle-tested, secure platforms that their customers can trust.
To find out more about our cloud services for fintech companies, write to us at nidhi@biosme.com