According to a research conducted by IDG, businesses are relying now more than even on cloud computing to achieve business growth. A report by Gartner states that by 2018, at least 30% of companies in the service sector will move their enterprise resource planning ( ERP ) applications to the cloud.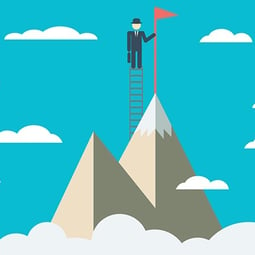 As the cloud service sector continues to mature, the one-fits-all approach no longer applies to the industry. Strategic IT advancements continue to have a profound impact on business development, yet, the pressing need of innovation changes the way tech-driven companies operate. The need of personalisation of cloud services has created a market where the cloud strategy and IT initiatives are aligned closely to the goals of the business.
Strategic goals vary depending on company size, industry, and market demands. Simplifying IT management, cost reduction, and data security are among the main factors that drive advancements in the cloud sector. Yet, in many cases, companies are under the pressure to increase ROI and secure business continuity through improving RTO ( recovery time objective ) and RPO ( recovery point objective ). A service-level agreement ( SLA ) is a natural step towards achieving these goals.
Leveraging the cloud has helped companies in the UAE and all across the world meet their business objectives faster. The cloud has allowed companies to secure their growth by reducing operating costs and adapting their business procedures to a secure cloud system that stores and protects data in case of a disaster.
According to Trader Arabia, cloud adoption in the United Arab Emirates is expected to reduce company expenses by 77 percent. Reports state that integrating key operations with the cloud allows an IT budget allocation that can significantly reduce costs and leads to faster company growth.
Another perk of cloud adoption is the opportunity to increase productivity for an optimized work system that seamlessly integrates on-premise and cloud solution to provide a secure storage and DR service with a 24/7 availability. Migrating business applications to the cloud allows employees to perform operations from a remote location without exposing valuable company information to inadequate data security.
Cloud services provide a high flexibility that combines real-time monitoring, analysis and complete data security. Along with many other benefits, cloud computing accounts for reduction in operation costs and data management by optimizing IT and delivering higher performance with less resources.
As innovations continue to overflow the market, leveraging the cloud has proven to be a necessary step towards business growth for both SMBs and large enterprises. The UAE's Innovation Strategy and the government's goal to become the world's most innovative country by 2021 has created the pressure for many businesses to get out of their comfort zone and embrace the cloud as a required measure to ensure business continuity. While more and more organizations in the UAE start to realize the need of utilizing the cloud to their advantage, technology advancements are making cloud solutions even more accessible and reliable with better security and services tailored to the client's specific needs. We at BIOS and CloudHPT are continuing to challenge the way the cloud is being implemented into the day-to-day operations of local businesses, cloud computing is maturing into a strategic approach towards business growth that's securing the UAE's place among the top tech countries on a global scale.