To be taken with a pinch of salt.
Cloud in the Middle East:
Studies show only 5% of companies have fully embraced cloud. We expect this to significantly increase (well, we would say that). The advantages of cloud through the elimination of CapEX and depreciation coupled with the scalability and agility are just too big for companies to ignore. We hope CEO's now take a more active position in deciding which technology to build their businesses on.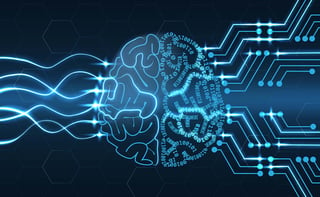 IT departments going to the board to buy Traditional IT will face more and more push back. We expect traditional IT providers and vendors to find themselves swimming in an ever diminishing pond. We also expect several 'kodak' moments in 2018 for those providers and companies that don't embrace cloud.

BIOS & CloudHPT have recorded a 300% year on year increase in recurring revenue from managed and cloud services with December being our biggest month. We don't see this slowing down as January looks bigger still and the shift to cloud has now moved beyond early adopters to the early majority.

The impact of VAT on technology
Jan 1 ushers in a new era for the GCC. VAT will be implemented for the first time. We expect this to cause companies to focus more on ERP systems advanced enough to deal with the added stresses on finance VAT brings. We are betting big on Managed SAP Hana and Oracle and interest in these services has increased significantly.
We also think VAT will cause companies to have a closer look at compliance, ISO's Hipaa, PCI etc and we are seeing a significant increase in interest for Disaster Recovery as a Service as companies look to shore up their Business Continuity plans.

Blockchain and Crypto everywhere
If 2017 was the year of crypto currencies, 2018 will be the year of block chain. It will be everywhere starting with new smart city initiatives in the UAE which are already focused on how to implement block chain to share data securely between government departments to improve customer service, convenience and enhance security for citizens. Expect passport control ques to evaporate with the emergence of smart tunnels (hopefully).

BIOS and Blockchain: We are actively developing our security-as-a-service to incorporate block chain for non-repudiation. Block chain gives us the ability to ensure logs of significant events can never be altered.

If 2018 will be the year of block chain, it will also be the year of crypto currencies (again). Bubble or not, tokenization is here to stay. Expect governments to issue digital currency and expect house hold name companies to issue tokens for buying their product and services. We also guess an increasing number of companies will accept crypto currencies – including BIOS. IT Company In Dubai, UAE.

Here's the big prediction:
One of the world's largest companies will launch a service to convert fiat money to crypto currency and back again to buy its products and will launching new block chain services.
We predict this will disrupt the entire financial services industry and effectively create the world's largest bank overnight. Now who would have the customer base and hashing power to do that…