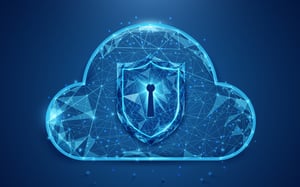 There are many reasons why companies adopt Disaster Recovery as a Service, either for their on premise environments or their cloud environments. The key reason among them is to protect the business from experiencing downtime. While most businesses can cope with some downtime, an extended period of downtime or significant loss of data and services can often be fatal.
Imagine a CEO coming into work and finding out his business was essentially switched off. All their staff could not work. None of their customers could email them. The phones might not work. Invoices could not go out. In the event the IT infrastructure was destroyed by floor or fire this could go on for weeks. Worse still would be if all the data was lost and could not be recovered; who owed them money, who did they owe money to, who were their customers, how much did they pay their staff etc… Disaster in the truest sense of the word.
When looking specifically for which disaster recovery solution companies we work with usually have the following needs:
The solution must protect critical workloads such as VMWare, Microsoft, Linux Oracle, SAP and also large amounts of data.

Companies that work with government increasingly see a solution that complies with requirements for NESA and ISO.

Business critical Applications must be always available and be tested regularly for DR (usually monthly).

Often data should remain within the UAE so as to adhere to data sovereignty laws.

A Disaster Recovery plan with a Recovery Point Objective (RPO) of near real-time for natively clustered machines, less than 1 minute for virtual machines is preferred.

The Return To Operation (RTO) should be almost zero for natively clustered machines, less than 30 minutes for virtual workloads meaning down time will be minimal.

Any solution must be affordable and show a strong ROI business case.

Customers need to ensure their data in DR is secure and ask for 24x7 Security Operation Center to manage this
The solution we usually propose has the following outcomes:
A testable and audit-able Disaster Recovery solution that will be fully documented and comes with a run book for compliance.

A Recovery Point Objective of almost zero for natively clustered machines, less than minutes for virtual machines.

The Recovery Time Objective of almost zero for natively clustered machines, under 30 minutes for virtual machines minimizing business impact in the event of a disaster.

Can be quickly implemented – usually less than two weeks, with little to no disruption to the business.

Requires hardly any upfront investment and is far more cost effective than building the same solution in-house.

Will improve support for your IT systems, particularly in time of crisis.

A fully managed solution with regular testing.

A NESA and ISO27001 compliant DRaaS
Our Secure DRaaS allows your IT workloads to be replicated from virtual or physical environments to our advanced security cloud infrastructure. With over a decade of disaster recovery expertise, we can go far beyond simple backup to ensure all your key workloads are protected – and the disaster recovery process is tuned to your business priorities and compliance needs.